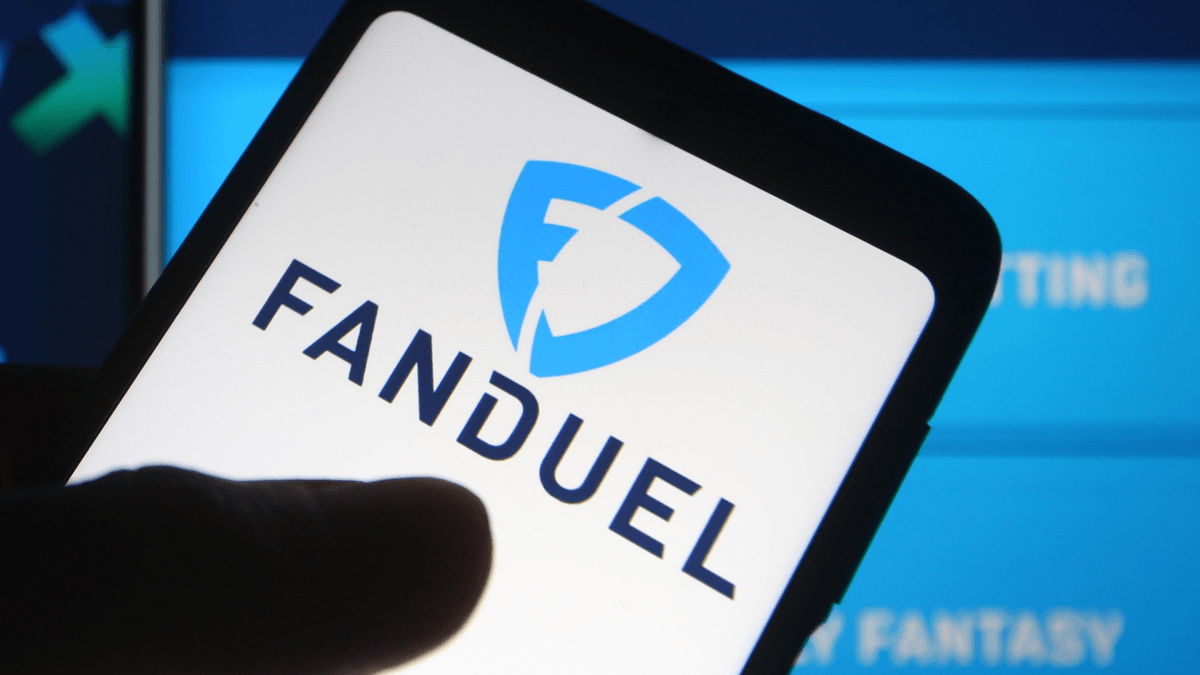 FanDuel Sportsbook users in Illinois experience account balance issues after scheduled maintenance
FanDuel Sportsbook users in Illinois found errors in their account balances on Thursday while others were left locked out of their accounts after the company ran into issues following a "scheduled maintenance period."
Maintenance was due to be completed Thursday at 7:30 a.m. ET, but the company issued a statement at 9:45 a.m. saying issues continued.
"Our team is actively working to resolve some anomalies found after our scheduled maintenance", FanDuel said from his Twitter account. "We are working to ensure everything is accurate and expect our Sportsbook to be available again shortly. Thank you for your patience and follow this thread for any future updates.
No public update was posted until a tweet at 5:51 p.m. ET on Thursday, when the company announced the accounts were back on while some still faced inconsistencies.
"We had scheduled maintenance early this morning in Illinois and have been working to resolve some anomalies found after this scheduled maintenance," a FanDuel spokesperson told Action Network. "All affected customers have been contacted by email and we are helping them directly to resolve any issues with their account."
Affected customers have received private emails from customer support. An email reviewed by Action Network said the following:
Dear Esteemed FanDuel User,

After scheduled maintenance, some users' accounts in Illinois show inaccurate account balances.

We have identified your account as affected by this incident and are working diligently to resolve this issue. In order to effectively resolve the issue, your account will be unavailable during this time. We apologize for the inconvenience.

We will be sure to follow up on updates regarding the status of this resolution as soon as possible.

We appreciate your patience and understanding at this time. Thank you for choosing FanDuel!
Accounts reviewed by Action Network revealed missing balances of up to $6,000. Others had extra money in the account up to $400.
While customers are asking for a sign of goodwill from the bookmaker for the inconvenience, messages from FanDuel customer service reviewed by Action Network indicate that no decision has been made on individual credit.
"Our management team is currently reviewing the possibility of applying credits to affected users. If a decision is made to issue customer credits, you will be notified by the marketing department via email or your inbox via the app," the message reads.
Saturday morning, not all accounts were up and running again. Although the majority of accounts are believed to be back and working, some users still express displeasure that their accounts are still suspended or dealing with incorrect accounts.
IL Users Update: We understand that a number of users are still unable to log in. We have contacted these users via email and are continuing to work to properly restore their accounts. We will continue to provide updates directly to these users via email.

– FD Customer Support (@FanDuel_Support) July 22, 2022
Free bets started being distributed to FanDuel users on Friday. These free bets vary in size. The Action Network reviewed accounts that received up to $350 in free bets, although $20 and $50 were more common.
In one case, a user with six figures on their account was still over $5,000 short due to a balance error that the company is trying to fix. This user received an email and a free bet.
The email said, in part:
"We've identified that you were potentially impacted by a recent service issue. To compensate for this, we've given you $5 in free bets, which are now in your account and available to use!"
This user was still waiting for the missing balance to be resolved.
How would you rate this article?