SBI Balance Check and Inquiry: How to Check SBI Account Balance via Missed Call Number, Online Banking, Mobile App, etc.
SBI is one of the most popular banks in India with over 45 crore customers spread across 22,000 branches across India. The bank has a heritage of over 200 years and is also one of the most trusted and go-to banks for most Indians. One of the basic functions of the banking system is the ability to frequently check bank account balances and there are several ways to do this with SBI.
One of the easiest ways is to give a missed call to a specific banking service from your registered mobile number. Also, one can check the balance through online banking and also Yono mobile app. Apart from this, you can also get balance updates via SMS, toll free number and ATM. In this guide, we will look at all the above-mentioned ways to check your SBI account balance.
Read also :
Lost SBI credit card? How to Block or Disable State Bank of India Debit Card by Phone Call, SMS, Online
SBI ATM PIN Generation: How to create a new PIN for your SBI debit card online, via ATM, SMS, etc.
SBI Missed Call Banking Services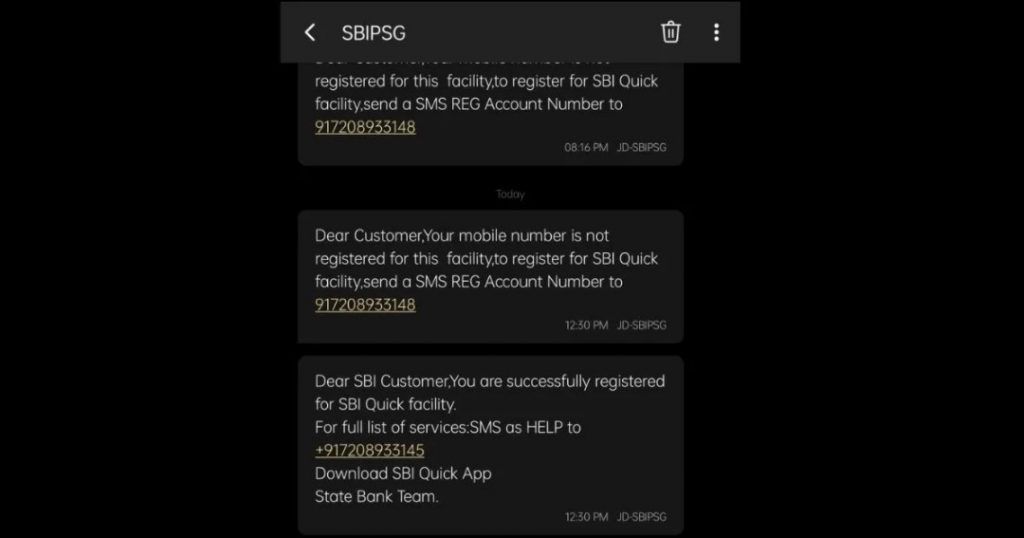 SBI has already set up a dedicated banking service that allows you to check balances and get mini statements with just a missed call. The bank offers you the possibility to make a missed call on a number and to obtain an instant update of the bank balance by SMS. This method will be useful for those who do not have a smartphone or in the event that there is no internet to check the balance online. Here's how you can sign up and get your SBI balance via missed call.
Also Read: Changing SBI Mobile Number: How to Change Registered Mobile Number of SBI Account via Onlinesbi and ATM
How to sign up for SBI Missed Call Banking Service
To use the Missed Call banking service, you must first register your mobile phone number. However, it is important to note that this feature can only be activated for the mobile number registered for an account with SBI. That said, here's how you can do it:
Text, 'REG Account Number' to 09223766666. For example REG 12345678901

You will receive a confirmation message indicating successful/failed registration.

If successful, you can start using the service.

If this fails, ensure that the mobile phone number from which the SMS is sent is updated with the Bank for this account number. If not, visit your branch and update it.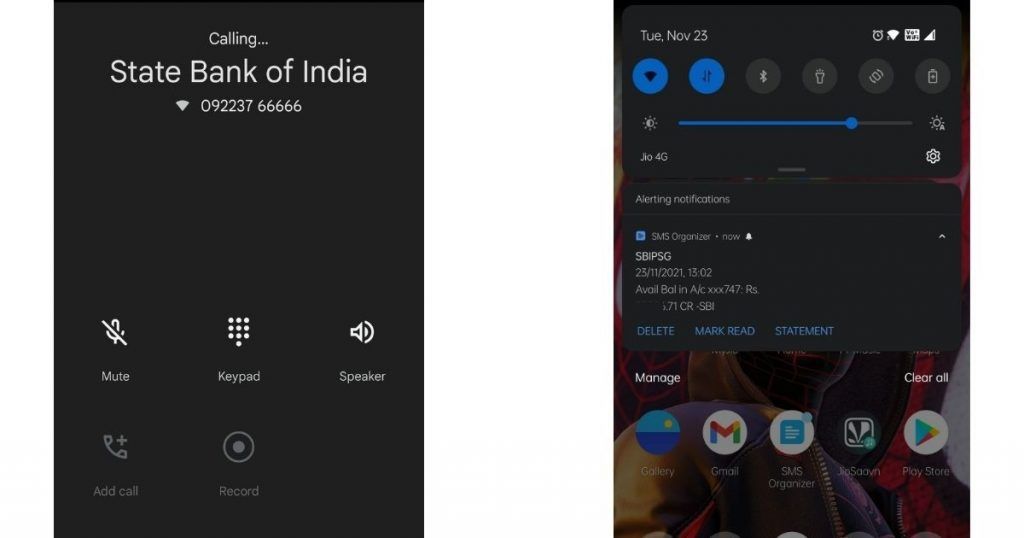 Also read: Google Pay UPI limit: what is the maximum limit of money transfer or transaction amount per day on GPay
SBI Account Balance Number: Missed Call Service
After successful registration, you can give a missed call to 09223766666 and you will get an instant update on your SBI Bank balance. The SMS will contain the date, time and the balance available at that precise moment.
Also Read: SBI Debit Card: How to Apply Best State Bank of India ATM Debit Card Online and Offline
How to Check SBI Account Balance via Internet Banking
For those who prefer to view the balance on a large screen such as a laptop or PC, you can check it from SBI Online Banking. To check the balance using this method, you must be a registered online banking user.
Login to SBI

Online banking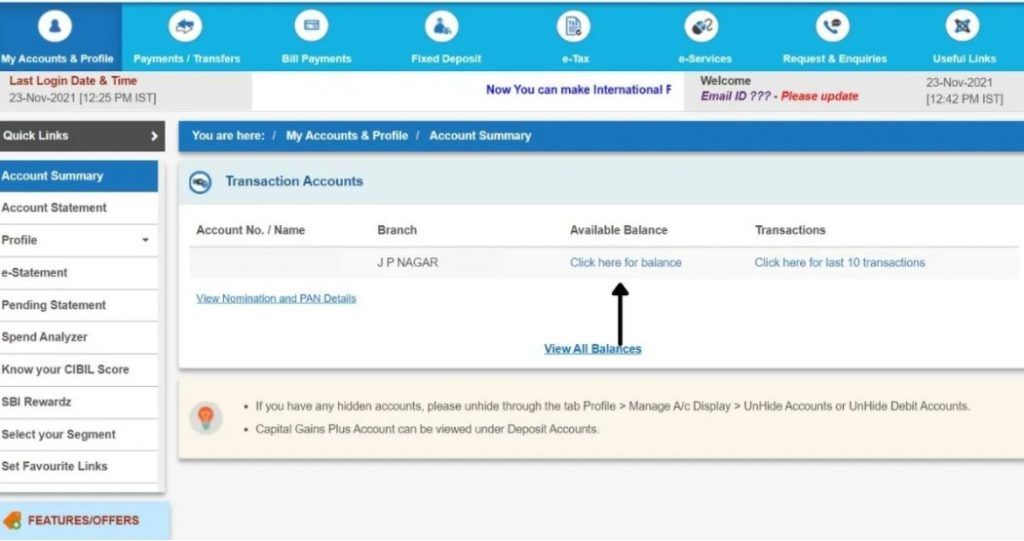 Click the Account Summary tab

Under Trading Accounts, click "Click here for balance"

You will be able to see your balance once you click.
Also Read: Changing SBI Mobile Number: How to Change Registered Mobile Number of SBI Account via Onlinesbi and ATM
How to Check SBI Account Balance via YONO Mobile App
For those who prefer to use an app to check the balance, the Yono Bank app is the way to go.
Login to the Yono SBI app

Enter your 6-digit PIN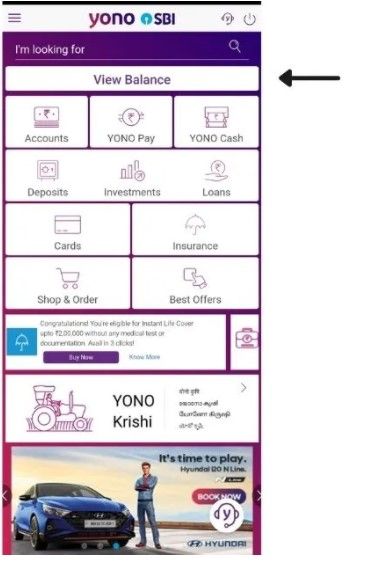 Tap the View Balance button at the top of the screen to check your balance
If you have multiple accounts, you can tap Accounts and check the respective account balance.
Read also :
CIF number in SBI: what is it, how to find it using online and offline methods?
Google Pay: how to add or remove a credit or debit card in GPay
How to Check SBI Account Balance via SMS Number
If you do not have internet access or are not registered for online banking, you can check the balance by sending an SMS. Here's how. To get the balance, make sure you are registered with the institution by sending the "REG account number" to 09223766666.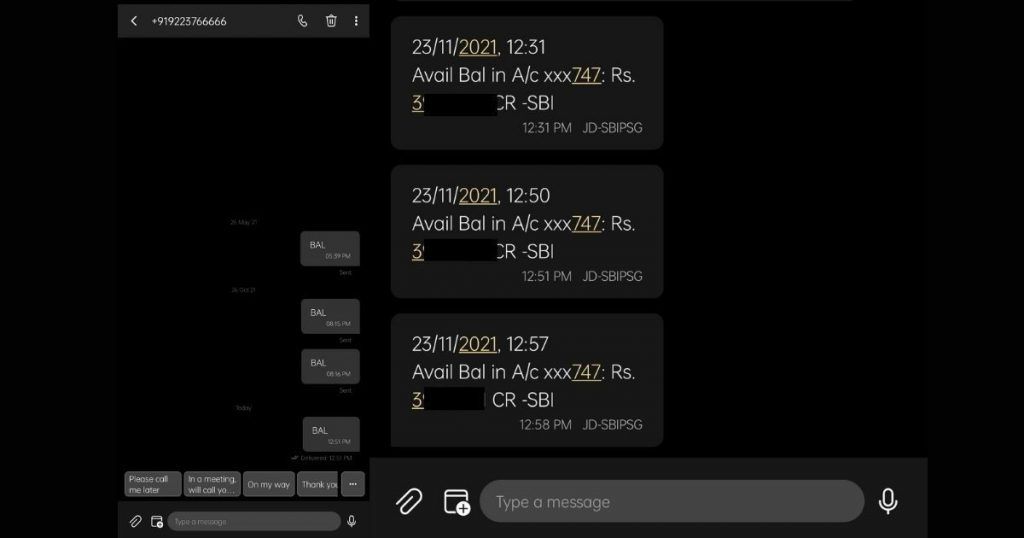 SMS BAL to 09223766666

You will receive an SMS with the balance instantly.
In addition to checking the bank balance, you can also get a mini statement that matches the last 5 transactions on the account. To get a mini statement, you can SMS 'MSTMT' to 09223866666. Similarly, you can get an electronic statement for the last 6 months by texting ESTMT at 09223588888. Finally, by sending HLI at 09223588888 you will get a mortgage interest certificate.
Also Read: Reset UPI PIN: How to Reset or Change UPI PIN in Google Play, Paytm, PhonePe, Amazon Pay Payment Apps
How to Check SBI Account Balance Via Debit Card Using ATM
The last option to check the balance is by debit in case you do not have access to telephone or internet banking. Here is how to check SBI bank balance using an ATM card.
Insert the SBI ATM card into the machine

Enter your ATM PIN

Select the option "Request balance""

Check the balance and complete the transaction.
Also Read: EPF Balance Inquiry: How to Check Your EPF Balance via Website, App, Missed Call Service, etc.
Thanks for reading till the end of this article. For more informative and exclusive technical content, like our Facebook page