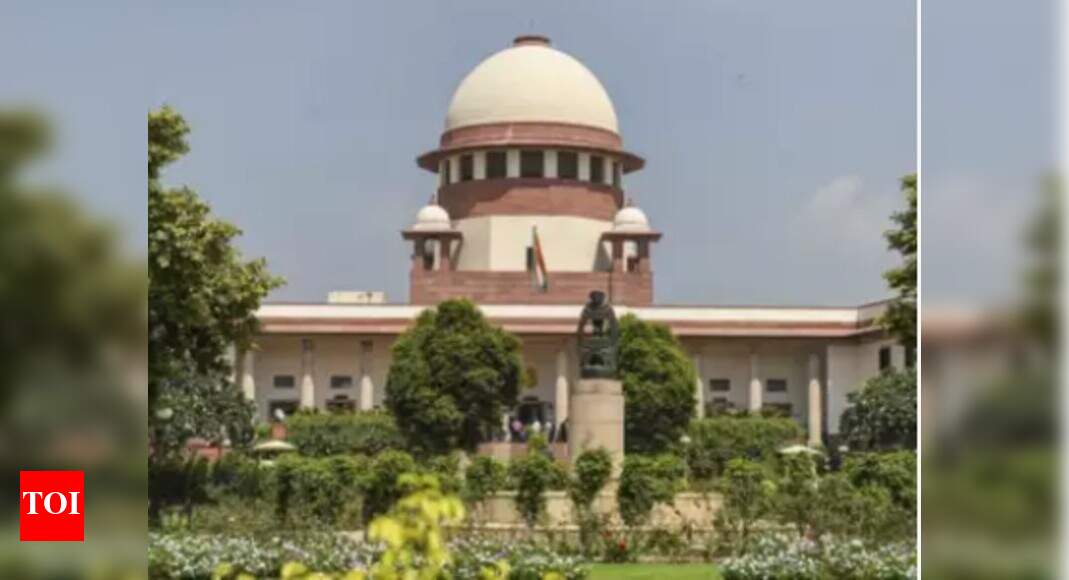 Supreme Court: Should the public know the account balances of the rich, banks ask the Supreme Court
NEW DELHI: Are citizens entitled to information on bank balances and borrowings of Tatas, Ambanis and Birlas under the RTI Act, the banks asked on Monday while arguing before the Supreme Court that its judgment opening Confidential banking information via RTI would lay bare future business plans for which industrialists are requesting lines of credit.
Solicitor General Tushar Mehta and Senior Solicitor Mukul Rohatgi, appearing for two major banks, State Bank of India and HDFC Bank respectively, told a bench of Judges S Abdul Nazir and Krishna Murari that banking and transaction Financial information, including individual account details, are kept confidential by banks and that the CS judgment would seriously jeopardize confidentiality clauses applicable to banking transactions under various laws.
On April 29 this year, a bench headed by Judge LN Rao had dismissed claims by major banks, including SBI and HDFC, to recall the SC's six-year-old judgment ordering banking regulator RBI to provide information under RTI on the operation of banks under the act.
Mehta said: "How can the bank violate the trust and faith of the account holder just because an RTI activist wants to know another person's bank balance or what lines of credit he has sought for his empire? business for a future confidential business? No we are against transparency in banking, but why would banks, mandated by law to maintain confidentiality, reveal information that violates the trust of account holders and disclose future plans for business to competitors, who could obtain this information by employing the services of an RTI activist?"
Rohatgi said that "we know how and who would use the RTI to seek information on competing companies. If banks reveal which sector loans are made to, then there will be no commercial confidentiality for any future projects considered by a industrial house. A bench of nine SC judges ruled that the privacy of individuals is part of the right to life. Shouldn't bank account holders enjoy privacy in their bank accounts?"
But lawyer Prashant Bhushan strongly resisted the banks' new move to shirk their obligations to provide the information sought under RTI through the RBI. "The Supreme Court rejected their requests for recall of the six-year-old judgment ordering the RBI to provide information on banking activities. All banks through the Indian Banking Association were parties to the case. C t was a high profile case and yet none of the banks except ICICI opted to become a party to the hearings and now they cannot claim they were not heard.
The bench said prima facie Bhushan appears to be correct and the issues should be listed before a bench headed by Judge LN Rao, who had dismissed the recall requests. However, the bench adjourned a further hearing to Thursday as Mehta and Rohatgi argued that the original judgment was made by a bench headed by then SC Judge FMI Kalifulla.